Digitale Fotografie: op Reis
Techniek, Praktijk en Slimme Tips voor Reisfotografie
Een goede reis begint met de juiste voorbereiding: wat mag mee in je fototas? Eenmaal ter plekke komt het aan op de fototechnieken: hoe zorg je dat je creatief blijft, ook als de middelen die je tot je beschikking hebt beperkt zijn? In dit boek vind je tal van adviezen en tips zodat je na afloop het thuisfront kan laten meegenieten van die prachtige en onvergetelijke fotomomenten.
Komen in dit boek uitgebreid aan bod:
keuze van de juiste camera, lenzen en andere accessoires
nuttige apps voor reisfotografie
tips voor belichting en compositie
betere reisportretten en landschapsfoto's maken
omgaan met digitale bestanden op reis
vaak voorkomende problemen in de nabewerking oplossen
foto's delen via fotoboek, diavoorstelling, afdruk of website
Koop dit gedrukte boek (144 blz.) voor 19.95 € (inclusief verzending naar België) of 24.95 € (inclusief verzending buiten belgië)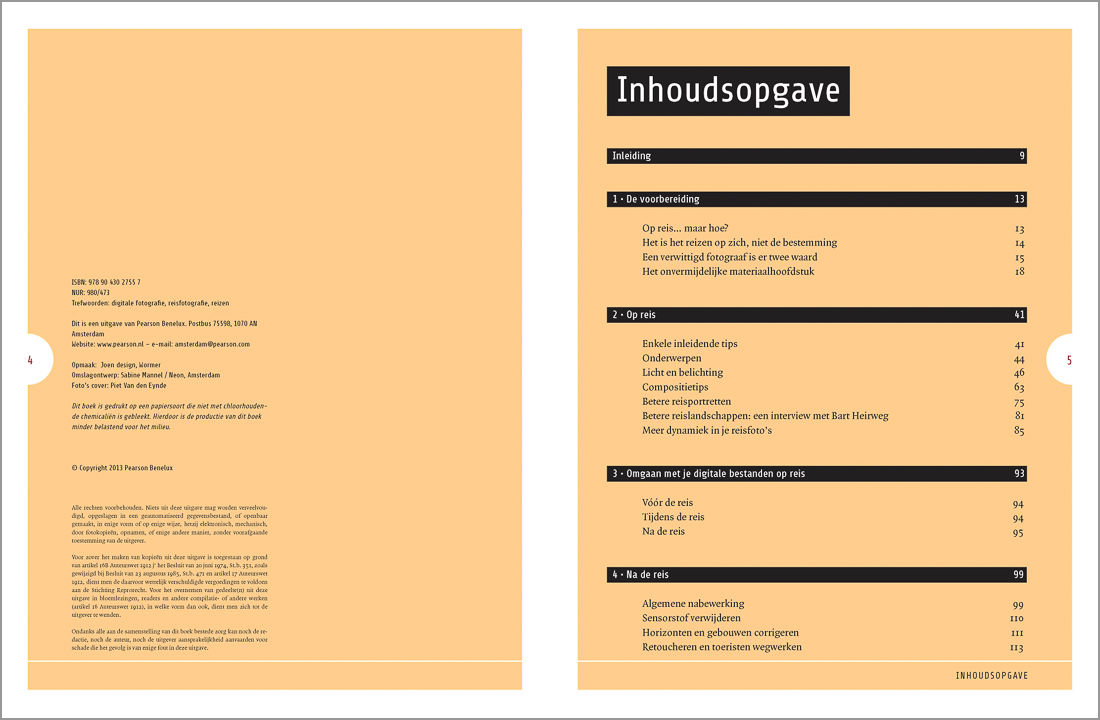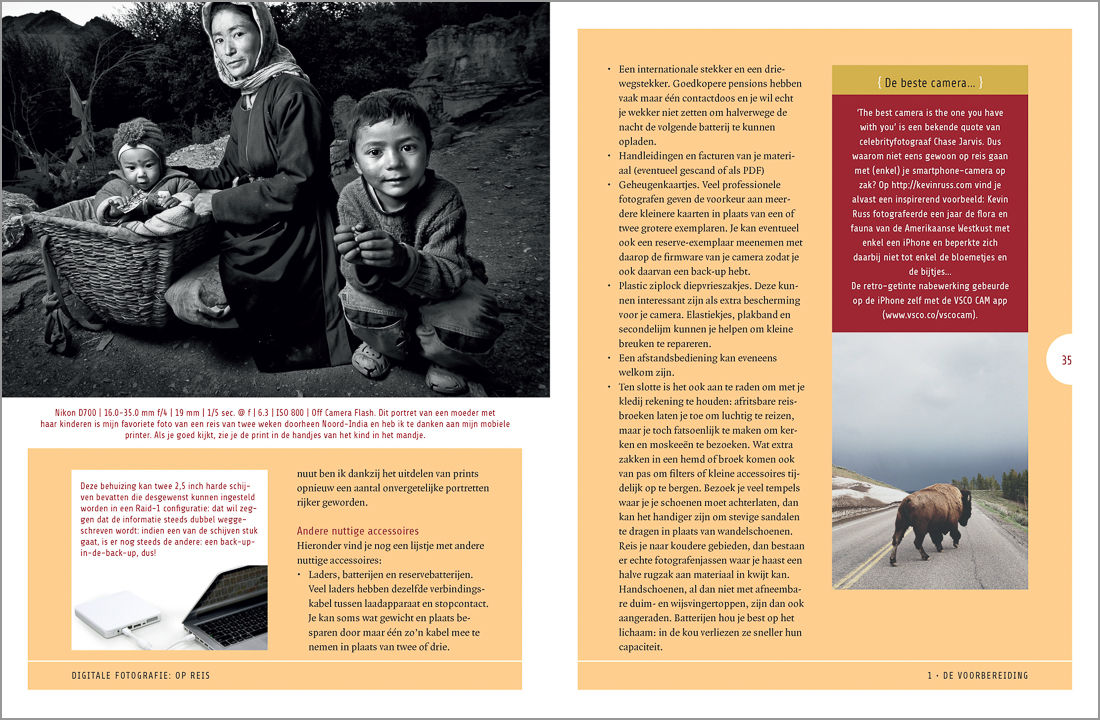 Hierboven vind je een aantal voorbeeldpagina's uit dit 144 bladzijden tellende print boek.
Hieronder vind je nog een aantal verwante (Engelstalige) eBooks.